GREEN POWDER
(RUBBER POWDER)
The Recykl Group's main product are SBR GREEN GRAN and GREEN POWDER. Our advanced technological lines produce crystal clean products with the following grain: 0.4mm; 0.6mm and 0.8mm. On request, our rubber powder can also be manufactured in other fractions. Our rubber powder is black, and it is supplied in 1t BIG-BAGs  or in 25kg plastic foil bags. All our products hold the required quality certificates.
Contact us!
If you are interested in our Green Powder, contact our sales personnel. They will be happy to answer your questions concerning the GREEN POWDER product offer.
GREEN POWDER  is supplied to automotive and to other industries. GREEN POWDER is a rubber powder. It is the Recykl Group's finest and purest product. It is the last fraction that can be obtained through mechanical recycling of tyres. Its chemical composition is characterised by repeatability and homogeneity. GREEN POWDER can be used for rubber products, polymer/rubber composites, metal/rubber products and rubber mixtures. GREEN POWDER can be used to manufacture moulded products (mould/press/injection/extrusion – pipes, rods, etc.); punched products (like seals); or cut products (like rubber bands).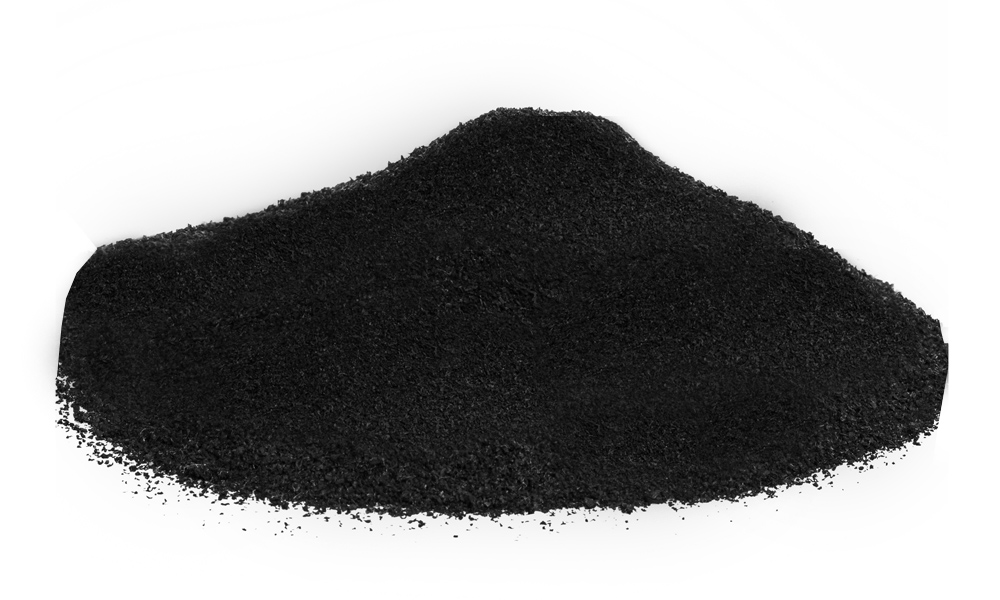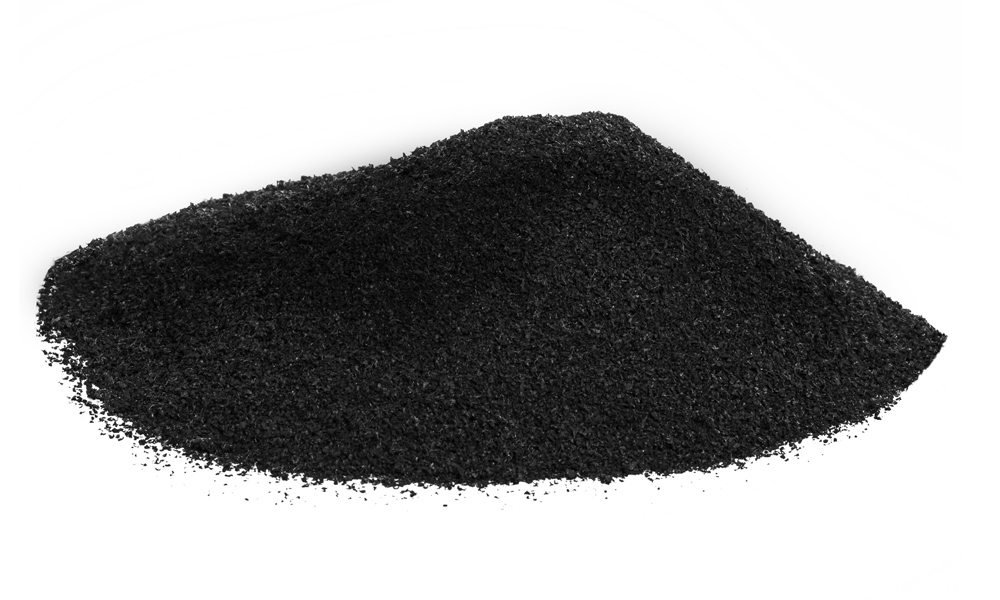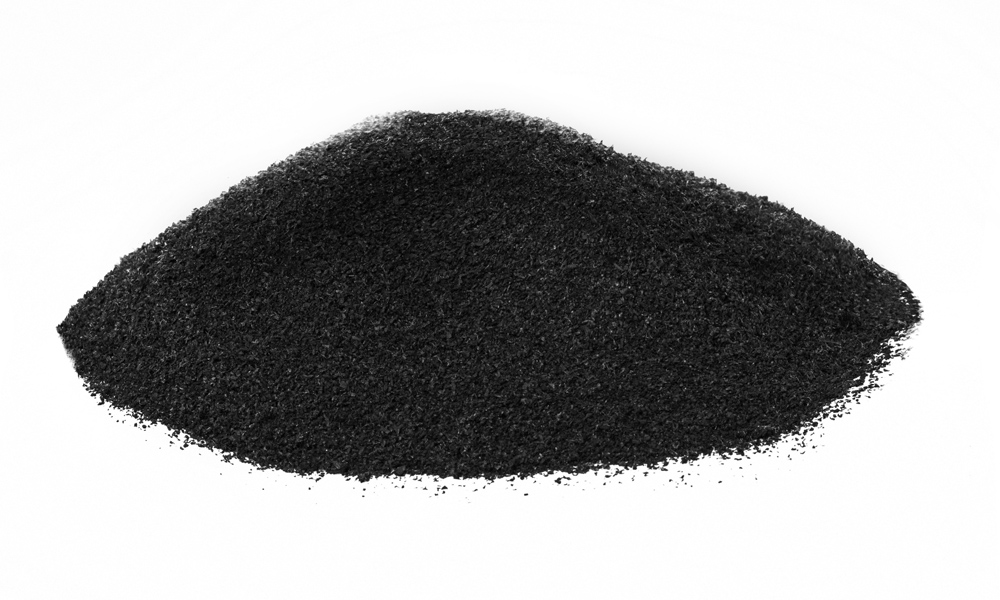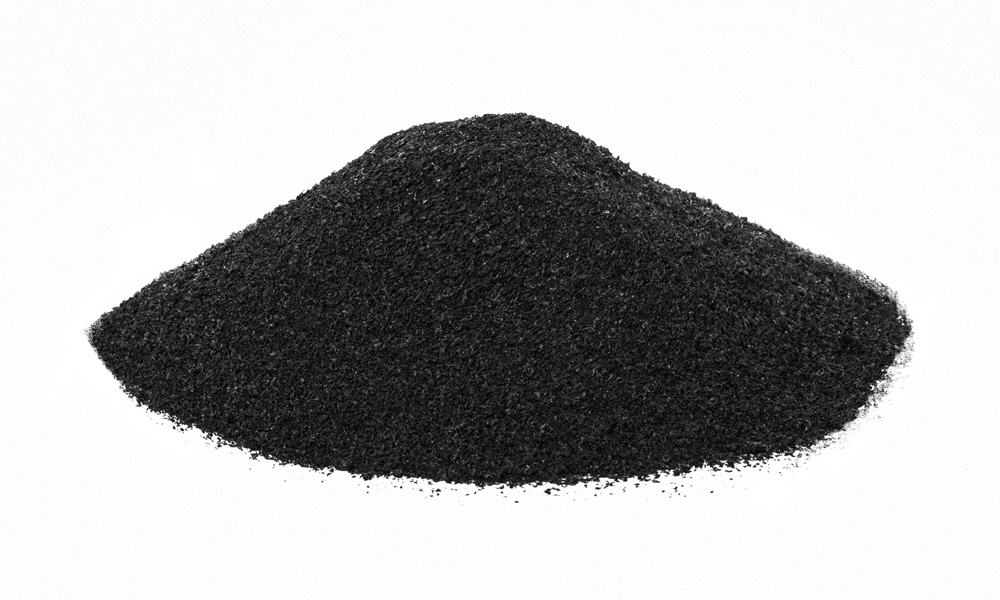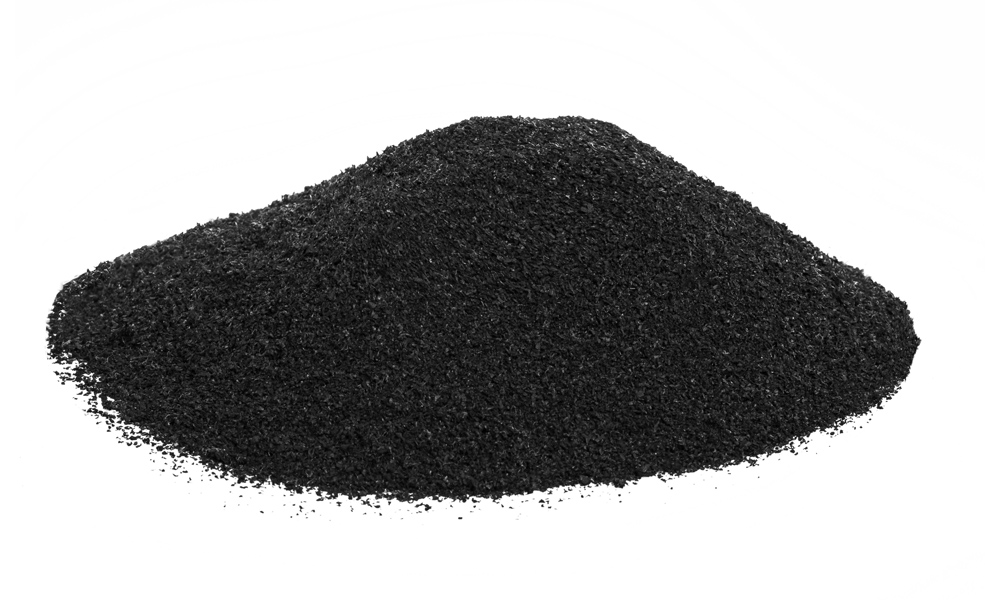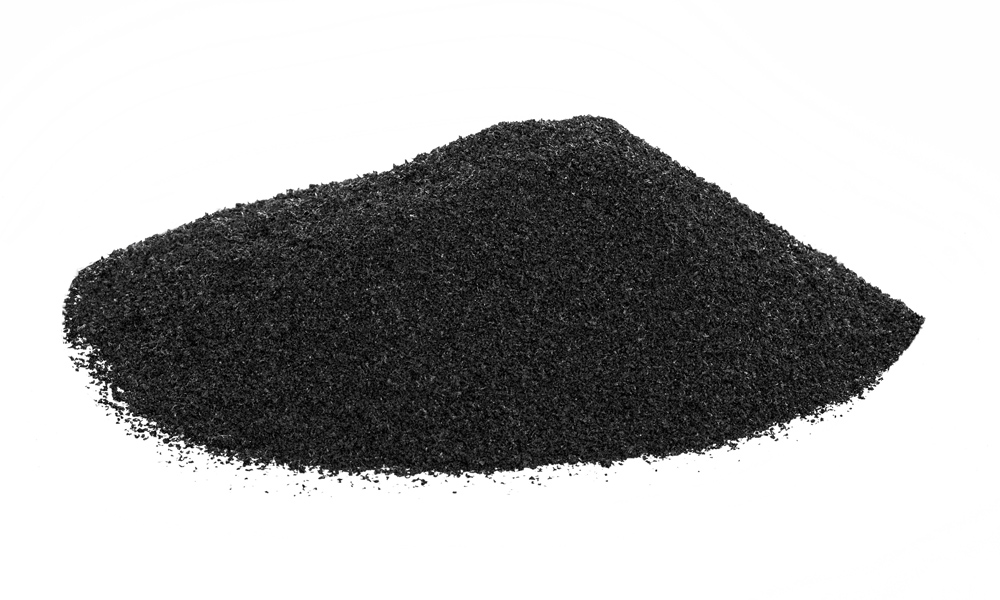 Mesh – a term used in sieve analysis to determine the number of openings per one square inch of a sieve.
| | | | |
| --- | --- | --- | --- |
| Mesh size | Microns | Millimeters | Inches |
| 4 | 4760 | 4,76 | 0,1875 |
| 6 | 3360 | 3,36 | 0,1523 |
| 8 | 2380 | 2,38 | 0,0937 |
| 10 | 1680 | 1,68 | 0,0937 |
| 12 | 1410 | 1,41 | 0,0555 |
| 14 | 1190 | 1,19 | 0,0468 |
| 16 | 1000 | 1 | 0,0333 |
| 20 | 840 | 0,84 | 0,0331 |
| 24 | 710 | 0,71 | 0,0279 |
| 28 | 590 | 0,59 | 0,0232 |
| 32 | 500 | 0,5 | 0,0197 |
| 35 | 420 | 0,42 | 0,0165 |
| 42 | 350 | 0,35 | 0,0137 |
| 48 | 297 | 0,297 | 0,0117 |
| 60 | 250 | 0,25 | 0,0098 |
| | | | |
| --- | --- | --- | --- |
| Mesh size | Microns | Millimeters | Inches |
| 65 | 210 | 0,021 | 0,0069 |
| 80 | 177 | 0,177 | 0,0059 |
| 100 | 149 | 0,149 | 0,0049 |
| 115 | 125 | 0,125 | 0,0041 |
| 150 | 105 | 0,105 | 0,0034 |
| 170 | 88 | 0,088 | 0,0029 |
| 200 | 74 | 0,074 | 0,0024 |
| 250 | 62 | 0,062 | 0,0021 |
| 270 | 53 | 0,053 | 0,0017 |
| 325 | 44 | 0,044 | 0,0012 |
| 400 | 37 | 0,037 | |
| 477 | 31 | 0,031 | |
| 565 | 26,2 | 0,026 | |
| 673 | 22 | 0,22 | |
| 800 | 18,5 | 0,019 | |
| | | | |
| --- | --- | --- | --- |
| Mesh size | Microns | Millimeters | Inches |
| 949 | 15,6 | 0,016 | |
| 1346 | 11 | 0,011 | |
| 1590 | 9,3 | 0,0093 | |
| 1898 | 7,8 | 0,0078 | |
| 2280 | 6,5 | 0,0065 | |
| 2690 | 5,5 | 0,0055 | |
| 3200 | 4,6 | 0,0046 | |
| 3800 | 3,9 | 0,0039 | |
| 4480 | 3,3 | 0,0033 | |
| 5280 | 2,8 | 0,0028 | |
| 6430 | 2,3 | 0,0023 | |
| 7590 | 1,95 | 0,00195 | |
| 9030 | 1,65 | 0,00165 | |
| 10730 | 1,38 | 0,00138 | |
| 12780 | 1,16 | 0,00116 | |
| 18000 | 0,82 | 0,00082 | |