The granulate is obtained by mechanical grinding in ambient temperatures. Precise selection of tyres that can be recycled, sifters and excellent dedusters make the resulting granulate the best base for all manufacturers of finished rubber goods. Green Gran which is a granulate obtained from car and truck tyres is the most widespread and easily available rubber granulate on the market. The repeatability and homogeneity of our granulate's chemical composition strengthens our position as the  leader on the granulate market. All our products hold hygiene certificates, ITB recommendations, and certificates awarded by ISA SPORT.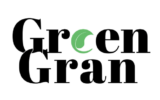 Contact us
If you are interested in our SRB GREEN GRAN, contact our sales personnel. They will be happy to answer your questions concerning the GREEN GRAN product offer.
Thanks to our advanced technological lines our products can have the following grain ranges: 0.3-1.5 ; 0.5 – 2; 0.5 – 2.5; 1 – 3; 1 – 4; 2 – 4; 2 – 6 mm.  Our granulates are supplied in 1 tonne BIG-BAGs or in 25kg plastic foil bags.