Grupa Recykl – information on our capital group
Grupa RECYKL S.A. (Recykl Group) is a parent company in the capital group that is made up of
– RECYKL Organizacja Odzysku S.A.
– Reco-Trans Sp. z o.o.
– Rekoplast Kompozyt Sp. z o.o.
The companies within the Group focus on PC waste management, in particular used tyres management.
The companies within the Group collect used tyres, produce rubber granulate that is then applied in many industries, offer recycling and recovery of used tyres, and – on behalf of tyre manufacturers and importers – settle product fees. Moreover, the Group offers second life to used rubber, and the granulate produced from recycled tyres is used for the manufacture of rubber mats.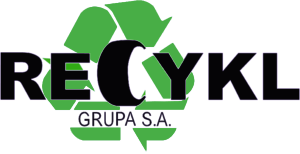 Grupa Recykl S.A. was established on 2 June 2010. The company was incorporated in order to make up a capital group of companies whose activities involve PC waste management, in particular used tyres management. The operations of Grupa Recykl S. A. consist mainly in obtaining financing for the capital group and building a common development strategy. The company provides administration, accounting and agency services for the companies within the Capital Group.
Recykl Organizacja Odzysku S.A.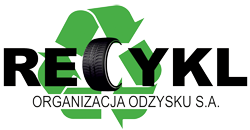 Recykl Organizacja Odzysku S.A. processes used tyres and provides tyre recovery and recycling services. RECYKL O.O. S.A. focuses on organising and managing PC tyre recovery and recycling operations.
Our manufacturing plants recycle over 140,000 tonnes of used tyres a year, which makes us the biggest Group of the kind in the Central and Eastern Europe.

Recykl Organizacja Odzysku S.A. provides services for all, in particular for:
– entities that produce waste in the form of PC tyres: vulcanisers, car service stations, shipping companies, vehicle disassembly stations, waste collection points,
– manufacturers of finished rubber goods where rubber granulate is an important production material,
– entities that value high quality alternative fuels due to their care for our natural environment,
– manufacturers who market new tyres in Poland or importers who import new/used tyres, to certify their recovery and recycling.

Reco-Trans is a shipping company established in 2004. Since 2010, it has been part of Grupa Recykl S.A. Reco-Trans sp. z o.o. provides domestic and international shipping services for external entities.
For a dozen or so years now, Reco-Trans has developed rapidly and offered its services involving PC tyre collection, which is now its major business that accounts for over 80% of its services, thus making it one of the leaders on the Polish market. Used tyres are transported to recovery/recycling points owned by Recykl Group.
The company's fleet includes trucks with Walking Floor trailers, trucks whose carrying capacity is 7.5t, as well as smaller delivery vans.
The company provides international shipping services in Western Europe (Germany, Belgium, the Netherlands, Austria, Switzerland) and Central-Eastern Europe (the Czech Republic, Slovakia, Hungary, Lithuania, Latvia, Estonia).
Rekoplast Kompozyt Sp. z o.o.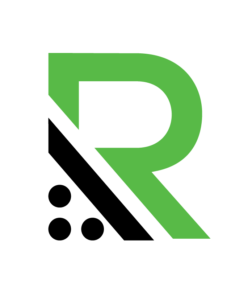 Rekoplast Kompozyt Sp. z o.o. is a Polish manufacturer of rubber mats produced from granulate originating from recycled PC tyres.
The company's operations are based on innovative technologies aimed at manufacturing tyres from secondary raw materials.
With its fully automated production process, modern machine park, and warehousing capacities Rekoplast Kompozyt Sp. z o.o. can manufacture high quality products with repetitive technical parameters. The company's highly qualified engineering staff ensures high quality of its standard rubber goods, and responds to individual needs by offering customized rubber mat designs.
What distinguishes Rekoplast Kompozyt Sp. z o.o. from other market players is its zero waste manufacturing process: we produce our mats from secondary raw material, and the mats can further be fully recycled.
Yet REKOPLAST is not only about products or technologies. REKOPLAST is first of all about its people – a team of top specialists who are fully committed to the company's mission. Together, we can develop and invest in environment-friendly innovations and technologies.
Find more about us and our rubber mats at www.rekoplast.pl